Welcome
Expert class Type design
The Expert class Type design course comprises ten lessons in the auditorium of the Museum Plantin-Moretus over a period of roughly three quarters of a year. The purpose of the course is to facilitate students' exploration and analyzation of the historical and technical (production) aspects of type and typography, to teach them how to design type into detail, to help them to develop an in-depth insight in the process of digital font production, and to support them to gain control over related software.
An important aspect of the course is the direct exchange of knowledge and experience between the students. This exchange is stimulated by a type-revival project on which the students have to work together. The revival is always based on unique historical material from the renowned collection of the Museum Plantin-Moretus. Besides taking part in the revival project, each student personally has to design a new typeface, whether completely from scratch or being a revival that, for example, is also based on material from the museum's collection. The course culminates in an exhibition that yearly takes place at the Museum Plantin-Moretus, or occasionally at an exquisite location elsewhere in Belgium or the Netherlands.
This course is taught by type designer, font producer, software developer, and Senior Lecturer Dr. Frank E. Blokland.
---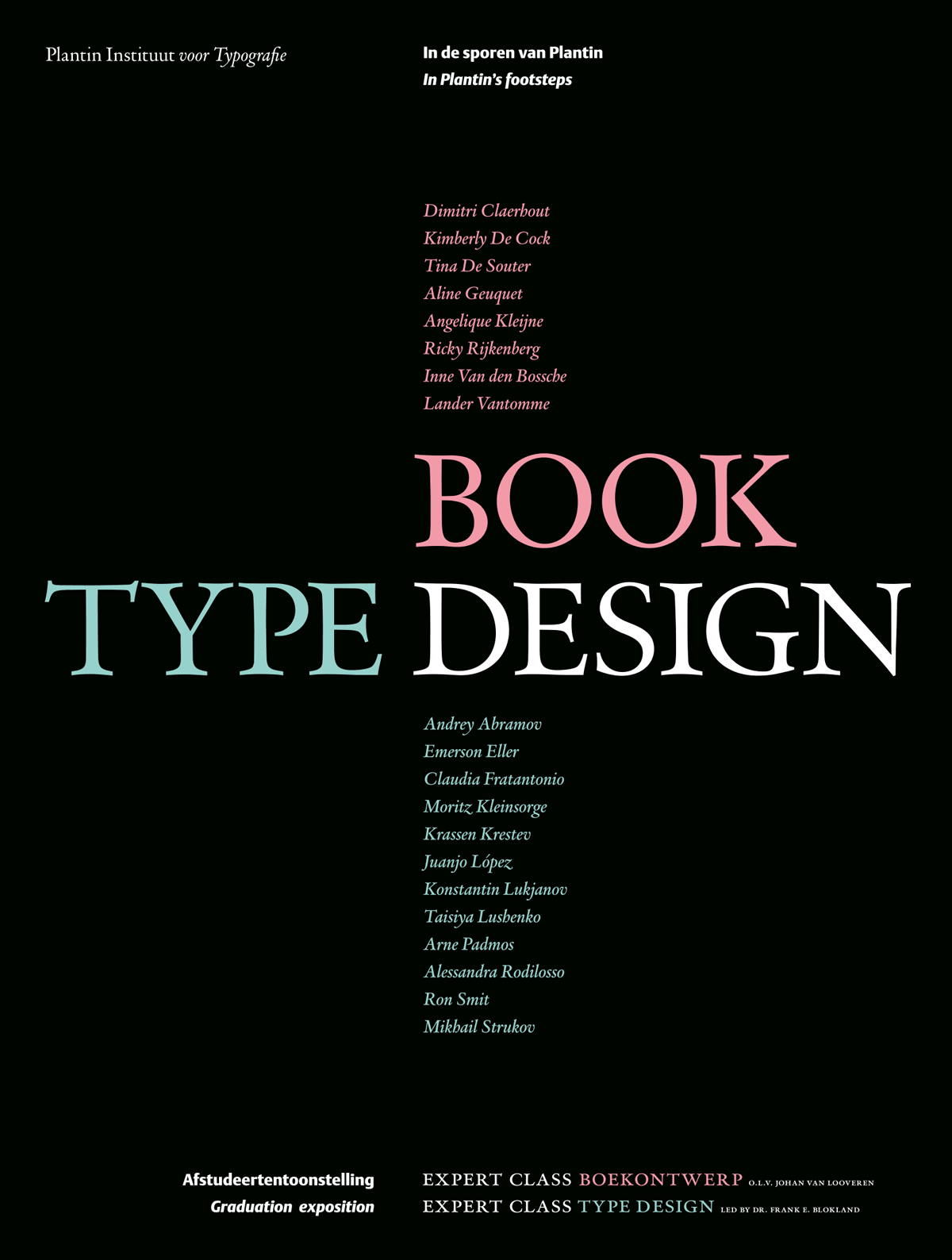 In Plantin's footsteps: our exhibition
Museum Plantin-Moretus, until Sunday 17 November 2019.
Special event on Sunday 17 November, 11 a.m. Two students from Type design will be present to talk about the group project, their research and the revivals they created. Don't miss this opportunity to meet with last year's students and send us an e-mail.