Open day 2019
If you have any doubts or questions about our Expert class Type design course or our Summer school, do not hesitate to visit our Open day on Saturday April 27th. The students and lecturer are eager to answer all your questions!
It is the perfect opportunity to see the work of graduates – the group work as well as the individual typefaces –, enjoy the classroom's atmosphere and get to know the Dr. Frank E. Blokland.
Also, during a trial lesson you will get the chance to learn about the influence of calligraphy on type design.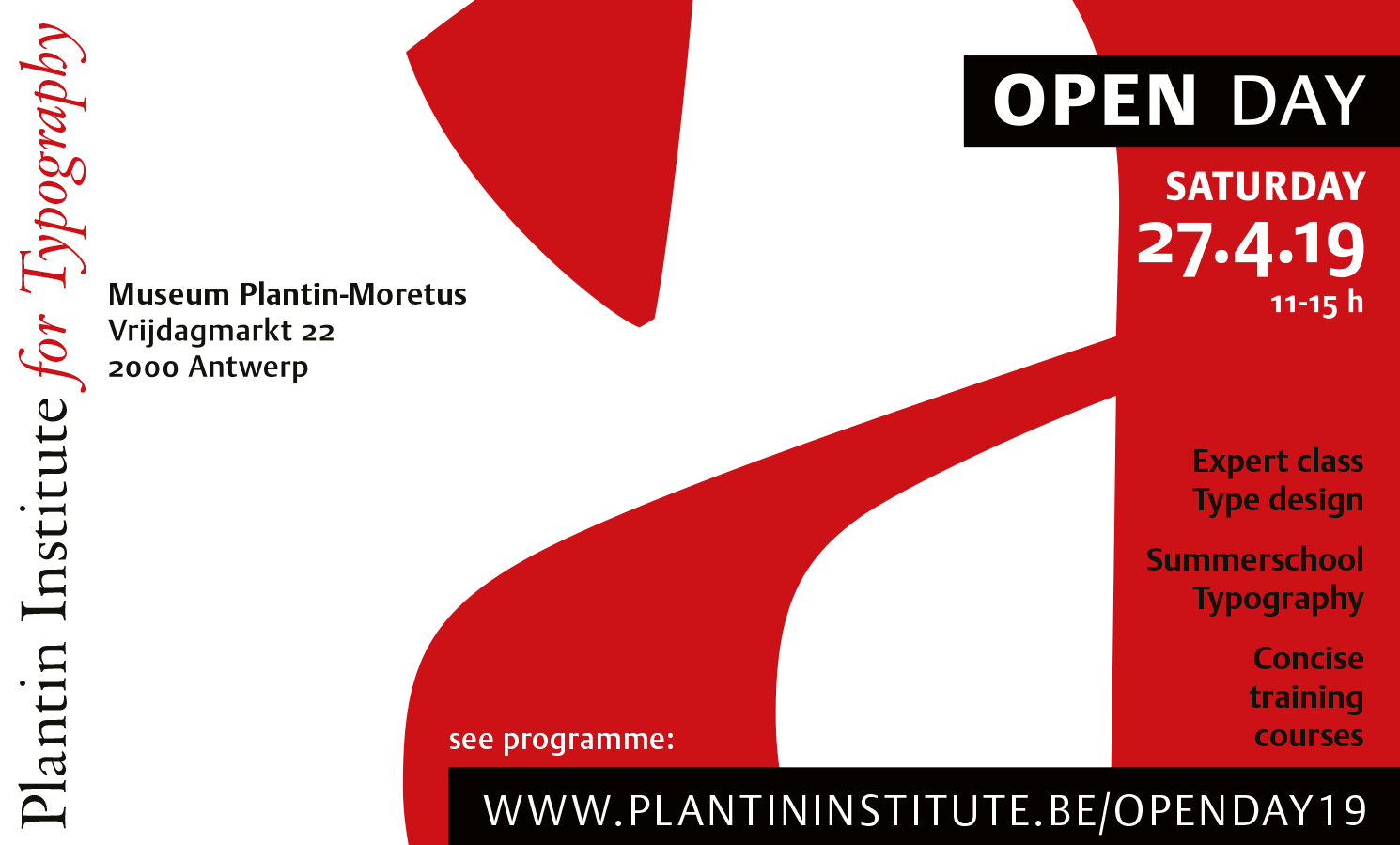 The program:
10h: Opening
11h: Information session
13h: Information session
13h: Trial lesson calligraphy
Would you like to join? Please send an email to plantin.instituut@antwerpen.be to confirm your attendance and receive a free ticket to visit the Museum Plantin-Moretus afterwards.